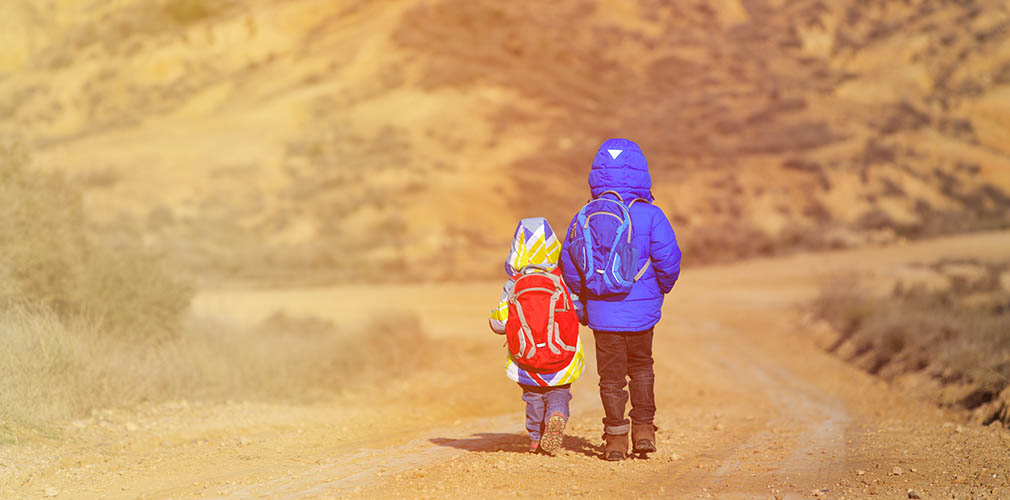 School started this week in Central Oregon, which has us thinking about kids backpack safety. We've all seen the child walking to the bus stop with their backpack overloaded to the point that their back is severely arched and they are leaning forward at a dangerous degree. Backpack safety is essential in order to prevent back, neck and shoulder pain in children.
Backpack Safety Tips for Kids
Preliminary results of studies conducted in France show that the longer a child wears a backpack, the longer it takes for a curvature or deformity of the spine to heal itself. Many children carry backpacks with a disproportionate amount of weight. This can result in children experiencing back pain much earlier than previous generations. In fact, according to the U.S. Consumer Product Safety Commision, 7,000 people reported being sent to the emergency room in one year's time due to backpack-related injuries.
The American Chiropractic Association believes the weight of backpacks should be limited to no more than 10% of a child's body weight. Other suggestions for kids backpack safety include:
Backpacks should never hang more than four inches below the waistline. When backpacks hang too low, it places weight on the shoulders, which causes children to lean forward when walking.
Children should wear both should wear both shoulder straps with their backpack in order to avoid shifting a disproportionate amount of weight to one side. This can result in lower back pain, as well as neck and muscle spasms.
Fit backpack shoulder straps to your child's body in order to avoid spinal misalignment and pain. Straps that are too loose can cause the backpack to dangle uncomfortably.
Bigger isn't always better. Bigger backpacks allow your child to carry more items, which adds to the weight. When backpacks are too heavy they can change the way your child walks, increase the risk of falling and put additional pressure on the back, neck and shoulders.
Request that heavier books either be left at school or at home in order to avoid carrying too heavy of a load. Ask teachers if only worksheets and lighter books be transported back and forth in order to avoid the additional weight on student's backs.
Help your children practice healthy backpack safety this school year in order to avoid back pain and potential injuries. If your child suffers from pain as a result of a carrying a backpack, consider visiting Pangea Family Chiropractic in Bend, Oregon. Dr. Andrew and Dr. Ashley often work with children by providing gentle treatment that can help with spinal health.